---
What is vegan protein powder?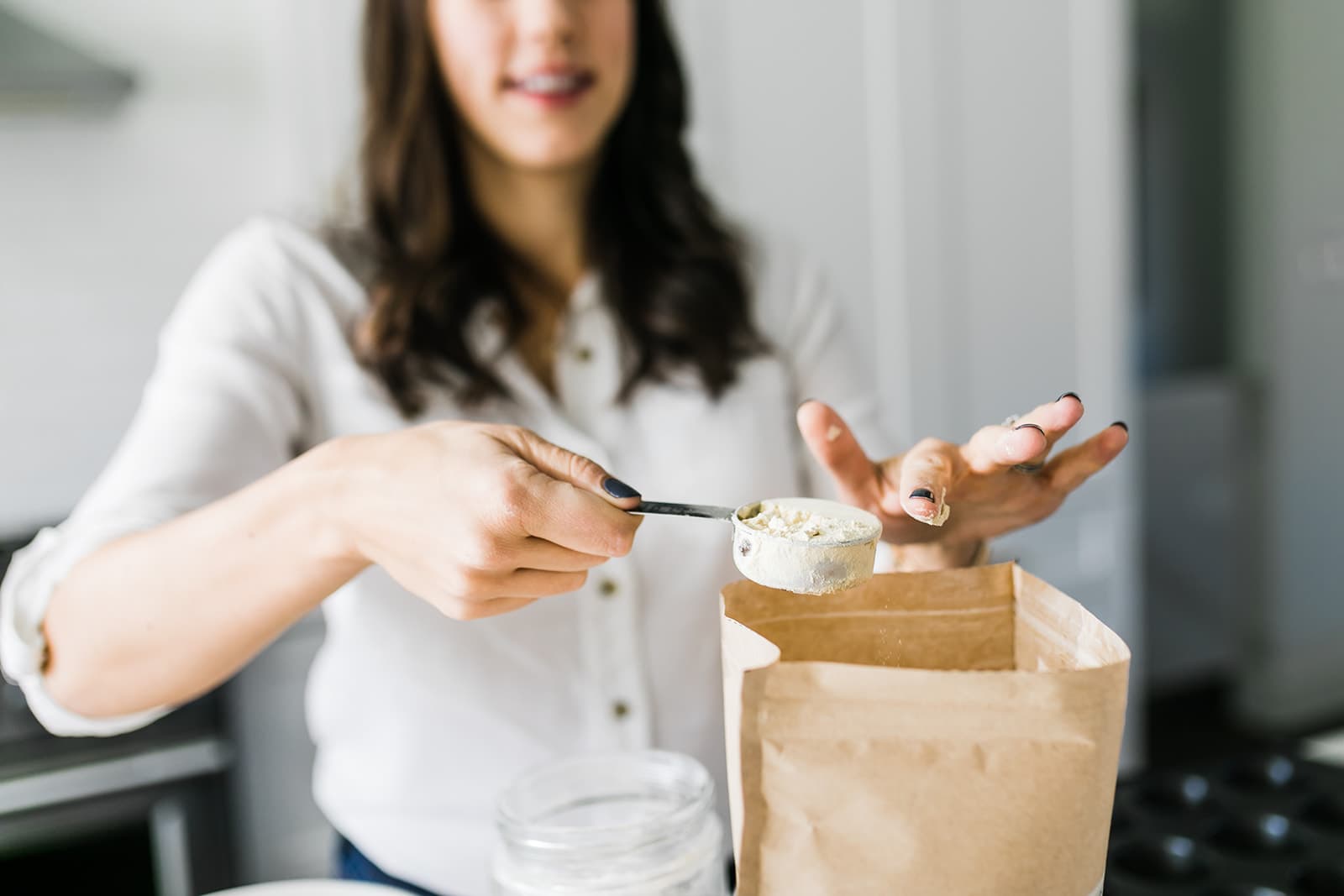 Vegan protein powder is, as the name implies, a protein powder that is suitable for use by people who are following a vegan diet and lifestyle. Vegan protein powder can refer to any number of protein supplements deemed suitable for vegan diets and lifestyles. Some of the most popular examples include the following:
Pea protein
Hemp protein
Brown rice protein
Water lentil protein
Vegan protein blends
Soy is also a vegan-friendly protein source, yet soy has fallen out of favour as of late, as there are a number of controversies associated with soy consumption, which we'll look at in more detail shortly.
So, what does it truly mean to be vegan-friendly?
Well, vegan protein powder is a high protein supplement that has been derived from natural ingredients, often plant-based, rather than those that are derived from animals, or the by-products of animals. Put simply, vegan protein powders will contain NO meat, fish, eggs, or dairy. They will also not come from environments that have promoted the exploitation of any living being, be it animal or human. Despite the fact that we're referring to it as vegan protein powder, in truth, it is suitable for virtually anybody, regardless of your dietary habits or your ethical beliefs. In fact, plant-based protein sources offer users a whole variety of health benefits when compared with animal-derived proteins, and again, we'll be looking at why a little later on.
What are the benefits of vegan protein powder?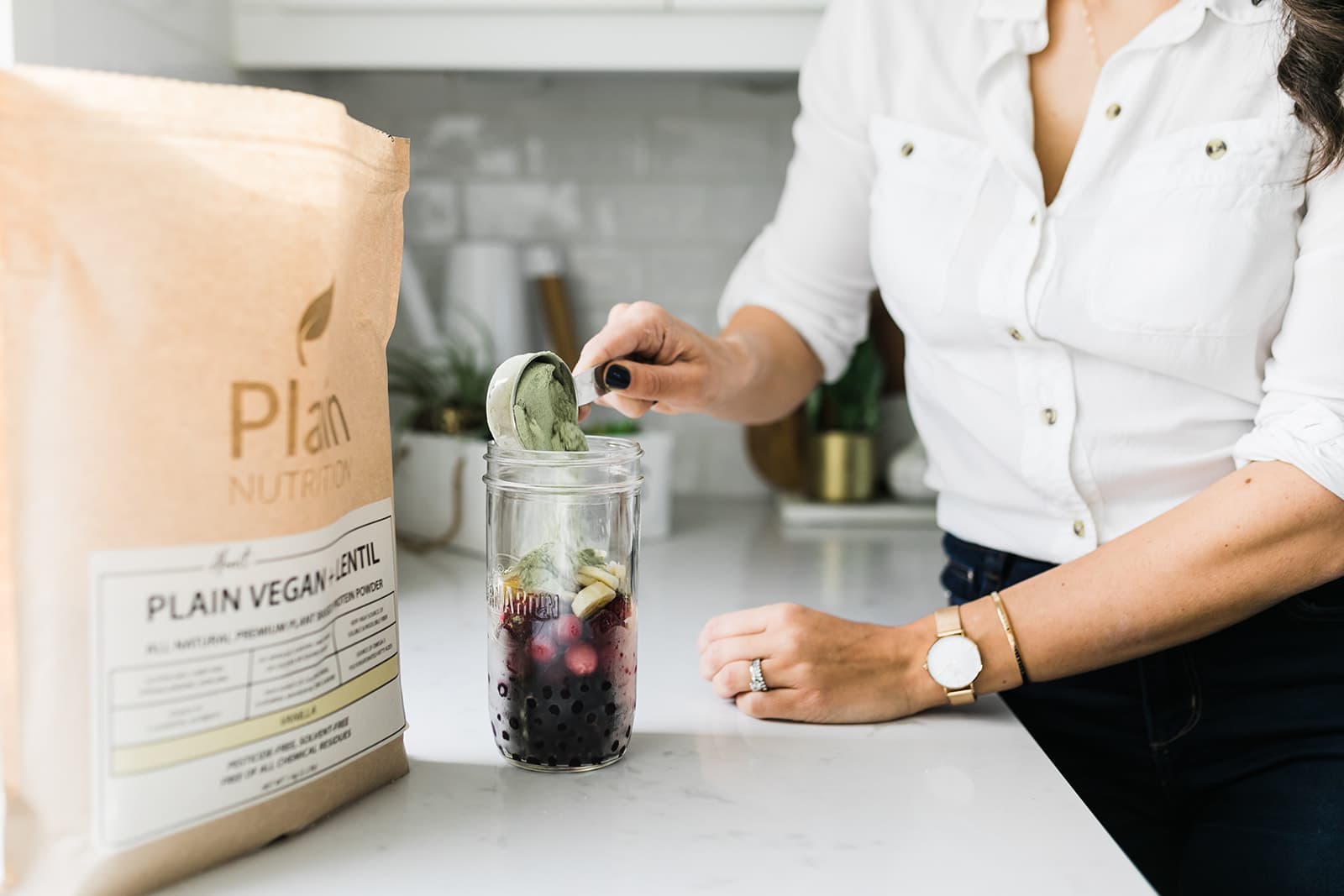 The vegan protein powder benefits list includes, but is not limited to:
Promotes weight loss
Promotes muscle mass
Promotes a healthy lifestyle
Strengthens the immune system
Promotes healthy digestion
Convenient
Different rates of absorption
Rich in nutrients
Promotes satiety
Rich in protein and amino acids
Organic ingredients
Plant-based ingredients
Hypo allergenic
Rich in vitamins
High in fiber
Rich in minerals
Rich in antioxidants
Promotes muscle growth and repair
Why do vegans use protein powder?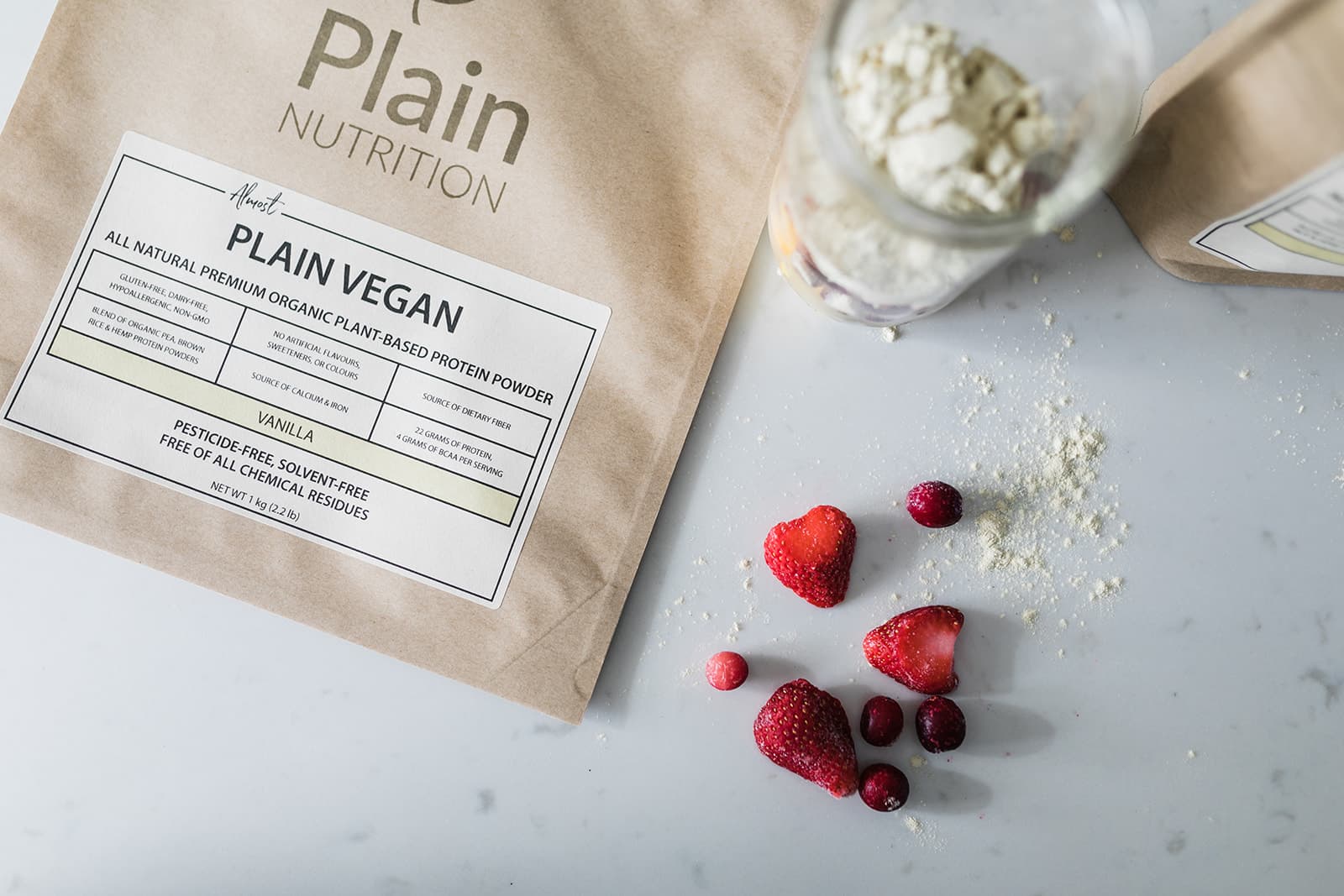 As you might be aware, some of the most common sources of dietary protein are things such as: meat, fish, eggs, and dairy. If you are a vegan, all of these things are off the menu, so what can you do instead? After all, you still need to ensure that you're getting plenty of protein, but getting enough as a vegan can be tricky. A lot of vegans do suffer from protein deficiencies, as well as deficiencies in certain amino acids and minerals commonly found in protein sources. The good news, though, is that there are plenty of protein sources out there that are derived from plant-based ingredients. This means that, whilst it may be harder to consume a lot of protein on a vegan diet, if you know which foods and supplements to consume, it can very easily be done.
We need protein in order for our muscles to function correctly. We also need it in order to repair our muscles after an extensive workout. Protein is also needed by the cells, as it helps to keep them healthy and functional. In fact, protein plays an important role in countless physiological processes deemed essential for optimal health and well-being, which means that the need for this macronutrient is greater than ever. Despite the fact that vegan diets, and plant-based diets in general, are so naturally rich in vitamins, minerals, and antioxidants, there are certain nutrients that some vegans can become deficient in, if they fail to get enough protein. This is where a useful vegan protein powder supplement can prove so useful. Vegans use these supplements for bodybuilding purposes, for general health and fitness purposes, to help address nutrient deficiencies, and to simply ensure that they're getting enough protein in on a daily basis. Put simply, a meat eater finds it much easier to hit their daily macronutrient requirements for protein, than a vegan. Vegan protein powders help even the playing field.
Why not use whey protein?
If you search for the most popular protein supplements, you'll find that whey protein is, by a country mile, the most popular protein supplement in existence. Whey protein has reigned supreme as the king of the protein supplement world for more than three decades now. There's a reason why whey protein is the best-selling health supplement in existence, and that reason is that it does precisely what it's meant to do. So, is whey protein okay for vegans? Absolutely not! Whey protein is a definite no-no when it comes to veganism, due to the fact that whey protein is derived from cow's milk.
When a cow is milked, its milk is then taken, and enzymes are added to it, causing it to curdle, split, and separate. It forms milk solids, and liquids. The solids are known as curds, and the liquid is known as the whey. This is actually the first step in the cheese-making process. The liquid whey then undergoes various forms of filtration, processing, and other chemical processes before it is eventually dried, flavoured, powdered, and packaged up to be shipped to supplement stores and sections all over the world.
This is however, no good for vegan diets because whey is a direct derivative of cow's milk. Furthermore, cows are often exploited and treated unethically and unhygienically, which is why vegans are so dead against dairy farming, and indeed, cattle farming in general. Vegans cannot, and will not, use whey protein, casein protein, egg protein, collagen protein, or any other protein that contains animal-derived ingredients. Plant-based protein is the way to go for vegans, and with more and more people switching to veganism, it's easy to see why the need for quality vegan-friendly supplements, is currently greater than ever.
Different types of vegan protein powder
In this next section, we're going to be taking a look at some of the most popular types of vegan protein powder. We'll be looking at each one in great detail, in a bid to determine which could be the most suitable for you and your basic requirements.
Pea protein
To kick things off, we're going to begin by looking at pea protein powder. Lately, there has been a surge in popularity when it comes to pea protein powder, but just what is it about this particular form of protein, that has vegans so impressed? Well, first off, you need to understand what pea protein actually is. Pea protein is not derived from the green garden peas that go so well with fried and savoury foods. Pea protein is actually derived from yellow split peas. Pea protein is made by soaking these peas in a sterile saline solution, in order to help extract the starch and fiber from them. Next, the peas are dried and ground to a powder, before undergoing additional processing in order to remove as many impurities as possible. Typically, pea protein is roughly 80% protein, with the remaining 20% largely being made up of carbs and fiber, as the peas are so naturally low in fat. Because so much fiber has been removed, it is much easier for the body to digest and absorb pea protein, which is why it is a medium/fast absorbing protein. It is also allergen-free, and is considered a complete protein as it provides all essential amino acids needed by the body. Furthermore, it is also great for the metabolism, your cardiovascular system, and your immune system. Pea protein also provides impressive amounts of non-heme iron, which is basically a plant-based form of iron.
Hemp protein
Next up we have hemp protein. Yes, hemp protein powder is in fact derived from that plant, but don't worry, it doesn't have the same effects as cannabis does. Hemp protein does not contain THC, like its cousins, so it doesn't have the same mind-altering effects as, say, marijuana. Derived from hemp seeds, hemp protein is one of the healthiest protein sources in the world. On top of being high in plant-based protein, hemp protein is also an amino acid powerhouse, as it provides a whopping 20 amino acids. It is also considered a complete protein, as it contains all 9 essential amino acids which the human body cannot naturally synthesise. What makes hemp protein particularly unique however, is the fact that it also provides plenty of healthy fats. That's right, hemp protein is rich in heart and brain-healthy omega-3 fatty acids, making it a particularly healthy protein source. The benefits just keep on coming however, as hemp protein is also naturally rich in fiber, and it contains far more than other protein sources out there. Hemp protein is easily digested, so it too is a fast absorbing protein. It has a slightly nutty taste and texture and can provide a whole host of various health benefits. The only real drawback when it comes to hemp protein, is the fact that, because the seeds are ground and the protein undergoes minimal amounts of processing, it has naturally less protein than other plant-based protein sources. This also means that it is slightly thicker and harder to digest than other sources of protein, but if you can get beyond that, it's easy to see why hemp protein is so popular in the vegan community.
Brown rice protein
We hear the word 'rice' and automatically think 'carbs'. While it is true that rice does contain carbohydrates, brown rice also naturally contains plenty of protein, which is why it is such a popular vegan protein powder. Rice protein has a hugely different nutritional profile than whole grains of rice. You may be wondering why you should use brown rice protein powder. for protein, as opposed to just eating plenty of brown rice? Well, when cooked, whole brown rice is pretty poor in terms of protein content. It's still healthy, but it doesn't provide very much protein. So what's the deal, how is brown rice protein powder any different? Well, to obtain the protein, the carbs, starches, and fiber from the rice has to be removed. Brown rice is very nutritional. It is loaded full of important minerals such as: iron, zinc, manganese, potassium, copper, as well as vitamin B3. Many of these nutrients are preserved when the protein is processed, but it just means that the carbs, starches, and fiber is removed. This is why brown rice protein is suitable for low carbohydrate diets. Like the other plant-based sources of vegan protein on our list, brown rice protein is also hypoallergenic, and it is naturally low in sugars, so it has a low glycaemic index as well.
Vegan protein blends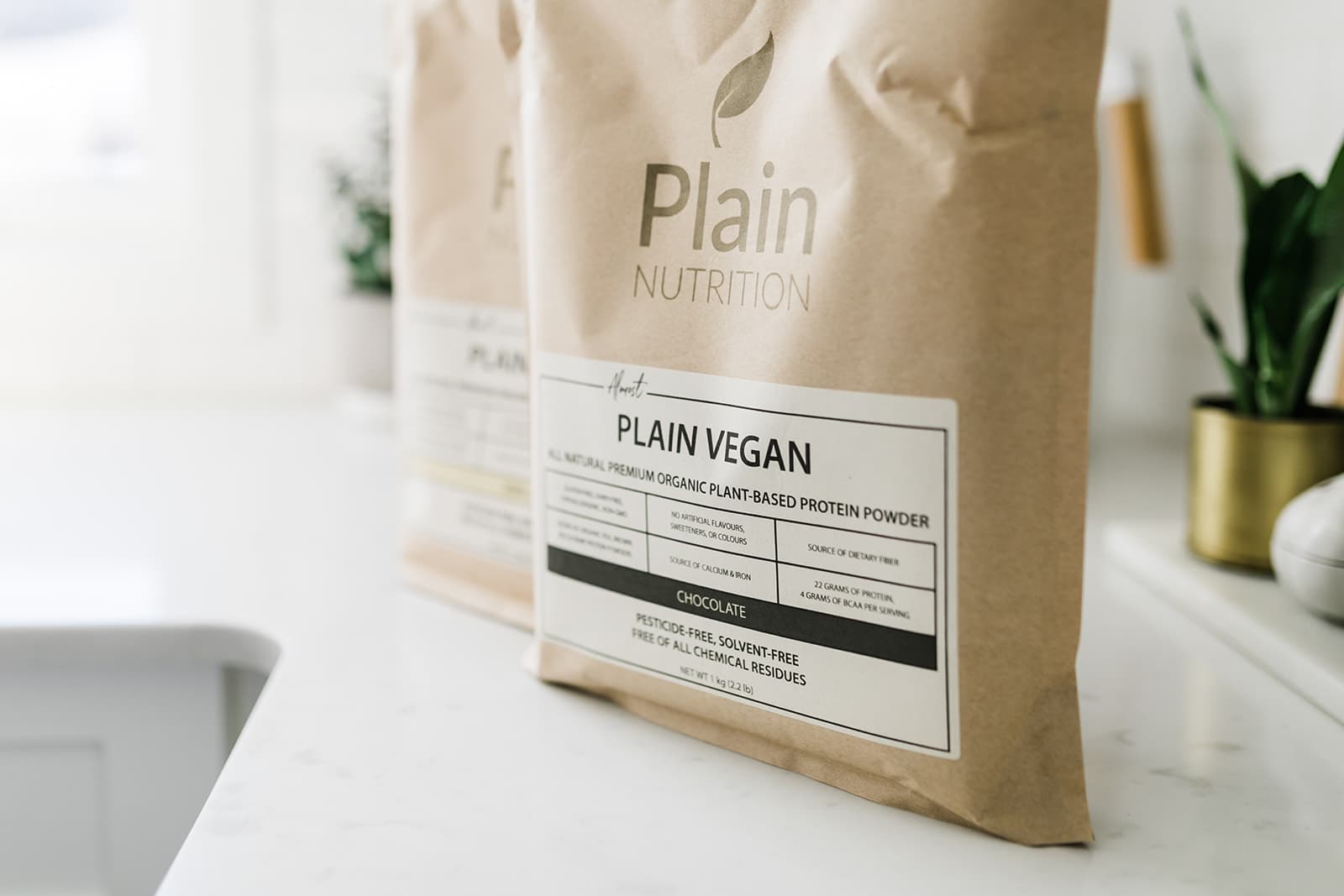 When searching for vegan protein powders, you will likely happen upon supplements known as 'vegan protein blends' but what the heck are they? Well, don't worry, as they are typically supplements made up of a blend of different vegan protein powders. You can virtually guarantee, that most vegan protein blends will contain: Hemp protein, pea protein, and brown rice protein. Others may also include water lentil protein, which we'll be looking at shortly. The great thing about vegan protein blends is that they cover all nutritional bases when it comes to protein supplementation. Different protein powders have different rates of absorption, and different nutritional profiles, so by combining them all into one, you get the best of all worlds. Now you know that you'll have all essential and non-essential amino acids, as well as an even greater nutritional profile when it comes to minerals and vitamins.
Water lentil protein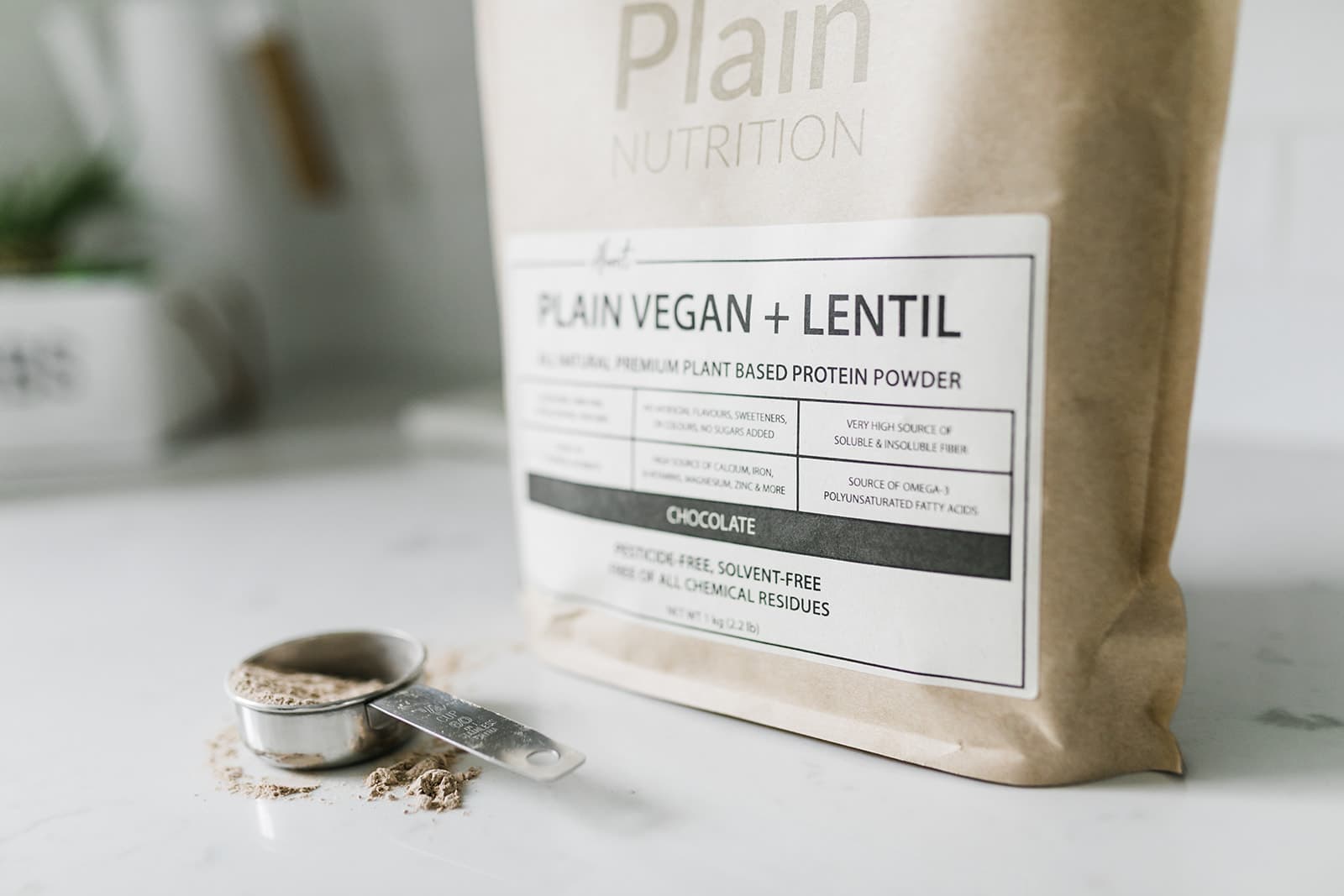 Recently, more and more individuals following a vegan diet and lifestyle have started to consume water lentil protein supplements. Water lentil protein is relatively new to the world of vegan plant-based protein supplements, yet it is already generating quite the buzz. Water lentil protein is made from GMO-free water lentils. It is rich in vitamins, minerals, antioxidants, and of course, protein, and is considered to be one of the healthiest plant-based protein sources in the world today. Furthermore, it is loaded full of amino acids, especially BCAAs. In fact, it contains more BCAAs than any other plant-based protein source. Furthermore, water lentil protein is extremely digestible, which is yet another reason why it's considered to be so popular. Whereas water lentil protein supplements individually aren't quite as common in the plant-based diet community, water lentil protein is often added to vegan protein blends.
Hold on, what about soy?
If you were paying attention earlier, you'll have noticed how we mentioned soy protein, and remarked upon its controversy. Well, there's a reason for that. You see, decades ago, soy protein was marketed as being a healthier, more natural, plant-based alternative to whey protein. Soy protein has been popular since the 1950s, yet recently it has fallen out of favour amongst dieters. Soy protein is controversial due to the fact that soy promotes an increase in the production of Estrogen in the body. Estrogen can promote an increase in body fat. Soy is also thought to slow the absorption of important minerals such as zinc, calcium, and magnesium, thanks to the presence of phytates. Needless to say, as it can be Estrogenic, and as it potentially slows down the rate in which you absorb minerals, soy protein is now not as popular as it once was. It also has a neutral bland taste and a thick, claggy texture that can be compared with what you might expect if you were to consume flour and water. Don't get us wrong, soy protein still has a lot of benefits, but there are controversies that need addressing.
Can you build muscle with plant-based protein powder?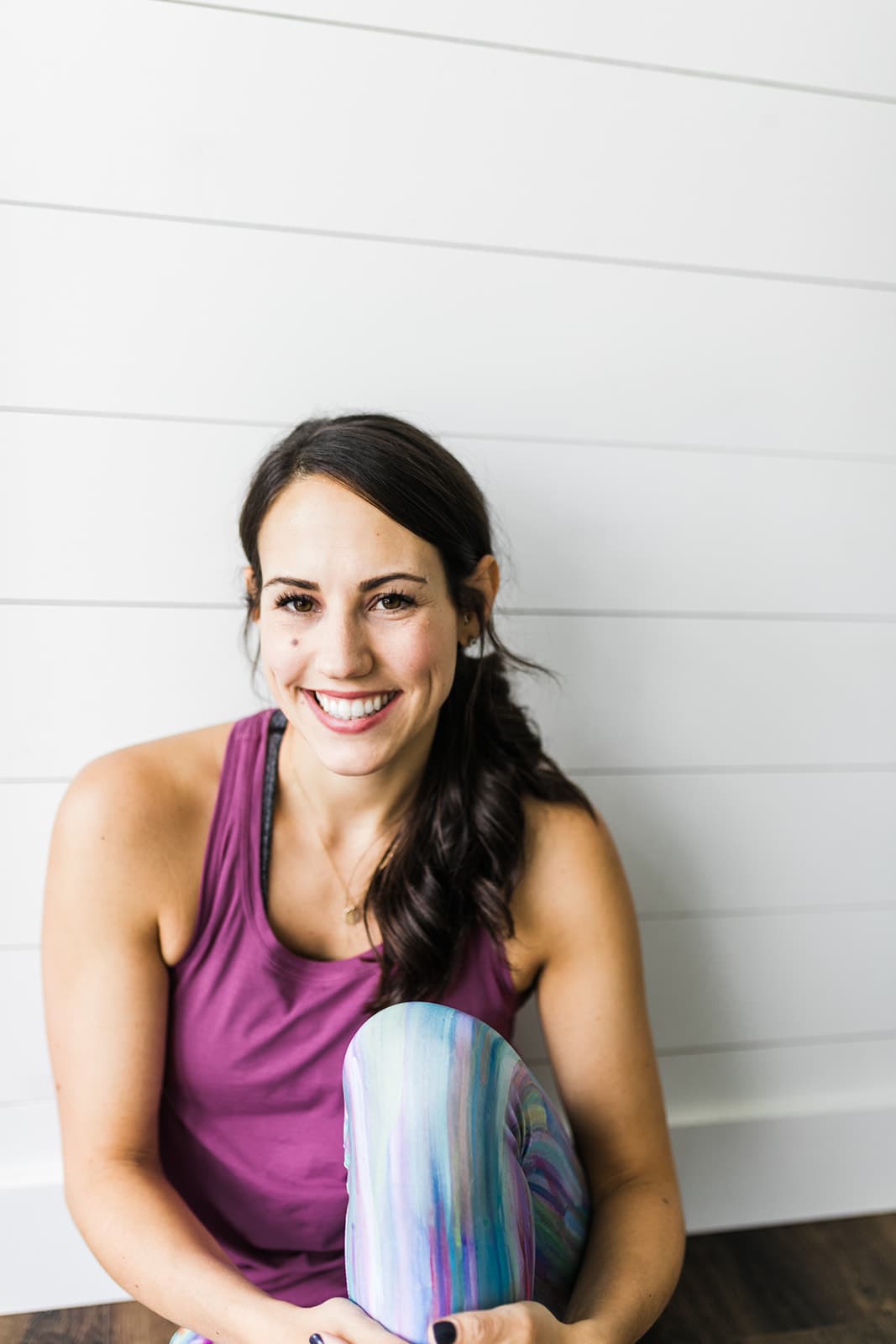 There is a negative stereotype associated with veganism, in that all vegans are allegedly weak, skinny, and frail. We know that in order to build muscle you need to be consuming plenty of protein, which is why most bodybuilders consume vast amounts of meat, fish, and eggs on a daily basis. But what about those of you who cannot eat these foods? Does this mean that it isn't possible for a vegan to be big, jacked, and muscular? Absolutely not. There are plenty of vegans out there carrying a lot of muscle, including vegan bodybuilders and vegan athletes. Former heavyweight boxer David Haye for example, weighed in at over 225 pounds of solid, lean, shredded muscle whilst adhering to a strict plant-based vegan diet. It can be tough to consume enough protein when following a vegan diet, but it can be done easily if you know which foods to consume, and which supplements to use.
As you might be aware, building muscle requires a lot of hard work, patience, dedication, and knowledge. Not only do you need to be knowledgeable in terms of which workouts to follow, you also need to be knowledgeable in terms of which foods and supplements to consume. The body also requires protein in order to build and repair lean muscle tissue. Now, there has been many a fierce debate over whether or not protein that comes from plant-based sources, is as beneficial for building muscle as protein that comes from animal-derived sources. According to recent research, it is strongly believed that it does not actually matter where your protein comes from, as long as you're getting enough and are training properly, you will build muscle. Studies found that those that didn't get enough protein, had the least amounts of muscle. Those that got enough protein however, both saw noticeable increases in muscle mass, regardless of where that protein came from.
So, by this evidence, we can deduce that protein is indeed hugely important when it comes to muscle growth and repair. It doesn't, however, appear to matter where that protein has come from, providing you're getting enough of it. The main reason why vegans sometimes struggle to build muscle, is because of the fact that plant-based protein sources from whole foods, contain less protein, gram for gram, than those that come from animal-derived ingredients. Put simply, an average chicken breast contains close to 30g of protein. To get that same amount of protein from lentils for example, you would need to consume 1.5 cups. That's a lot of lentils, and consuming a chicken breast is much easier than consuming 1.5 cups of cooked lentils. The great thing about plant-based protein powders, though, is the fact that drinking a plant-based protein shake is very easy, and so if you combine one or two shakes per day with plenty of healthy and wholesome vegan produce, you can easily consume enough protein to give your muscles what they need to repair and grow.
Does vegan protein powder assist with weight loss?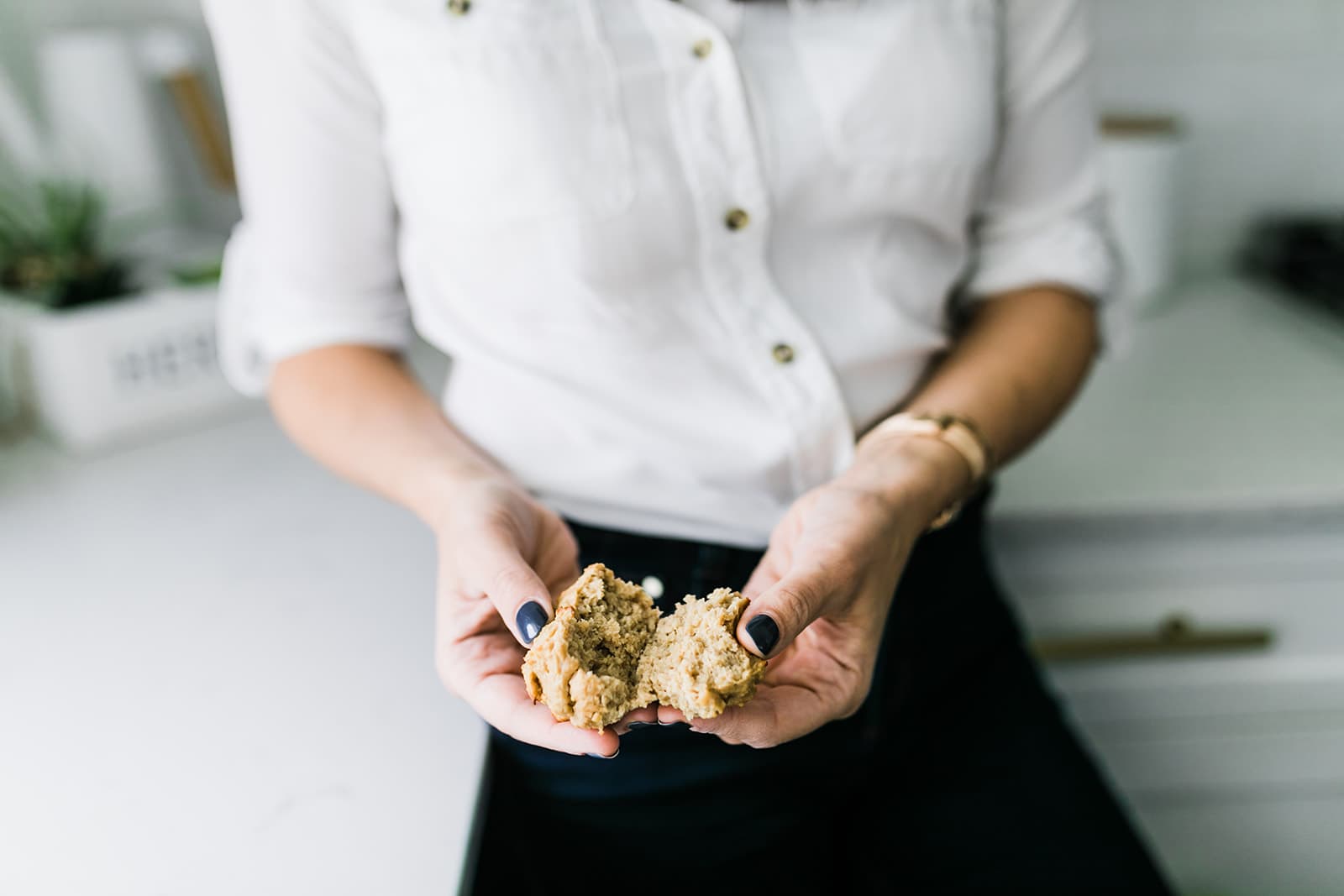 Another negative misconception when it comes to the appearance of vegans, is that vegans are generally skinny, malnourished, and underweight. This is not true. Vegans, like everybody else, come in all shapes and sizes. Some are skinny, some are muscular, some are a healthy weight, and some are overweight. Yes, it is possible to be overweight when following a vegan diet. After all, vegans can still eat deep fried produce such as potato chips fried in vegetable oil, so veganism is not necessarily the key to losing weight.
If you're a vegan and are looking to shed a few pounds, as well as exercising and cleaning up your diet, you might want to look into vegan protein powder. Despite protein powder commonly being associated with bodybuilders and people looking to bulk up, the truth of the matter is that protein supplements can benefit us all, for a number of different reasons. If weight loss is one of your fitness objectives, plant-based protein powders can help. Weight loss generally boils down to calories in versus calories burned off. If you consume more calories than your body needs, you will gain weight, it's that simple. Vegan protein powders are ideal for people looking to lose weight for a number of different reasons. These include:
Low in calories
Like we said, weight loss boils down to calories in versus calories out. If you want to lose weight, you need to make sure that you are consuming fewer calories than your body needs to maintain itself in its current form. If you search the web and use the various tools and calculators online, you can easily figure out your basal metabolic rate, which will then tell you how many calories your body needs for maintenance. Consume fewer than this amount, and you'll burn fat. Vegan protein powders are low in fats and low in calories, which means that they won't cause your daily caloric intakes to creep up dramatically after each shake.
Promotes satiety
Another important factor to consider when it comes to losing weight, is satiety. If you find yourself eating a meal, and then an hour later feeling hungry again, you're likely to snack on something else to try to fill yourself up. Again, every single thing that we consume contains calories, and if you consume too many, you can kiss your weight loss goodbye. One of the best things about vegan protein powders is the fact that many of them promote satiety and so they keep you feeling full for longer. Because of their fiber contents, and because protein takes longer to digest, these supplements help to keep you feeling full for longer. If you feel full for longer, you'll likely eat less, and if you eat less, you'll take in fewer calories.
Boosts the metabolism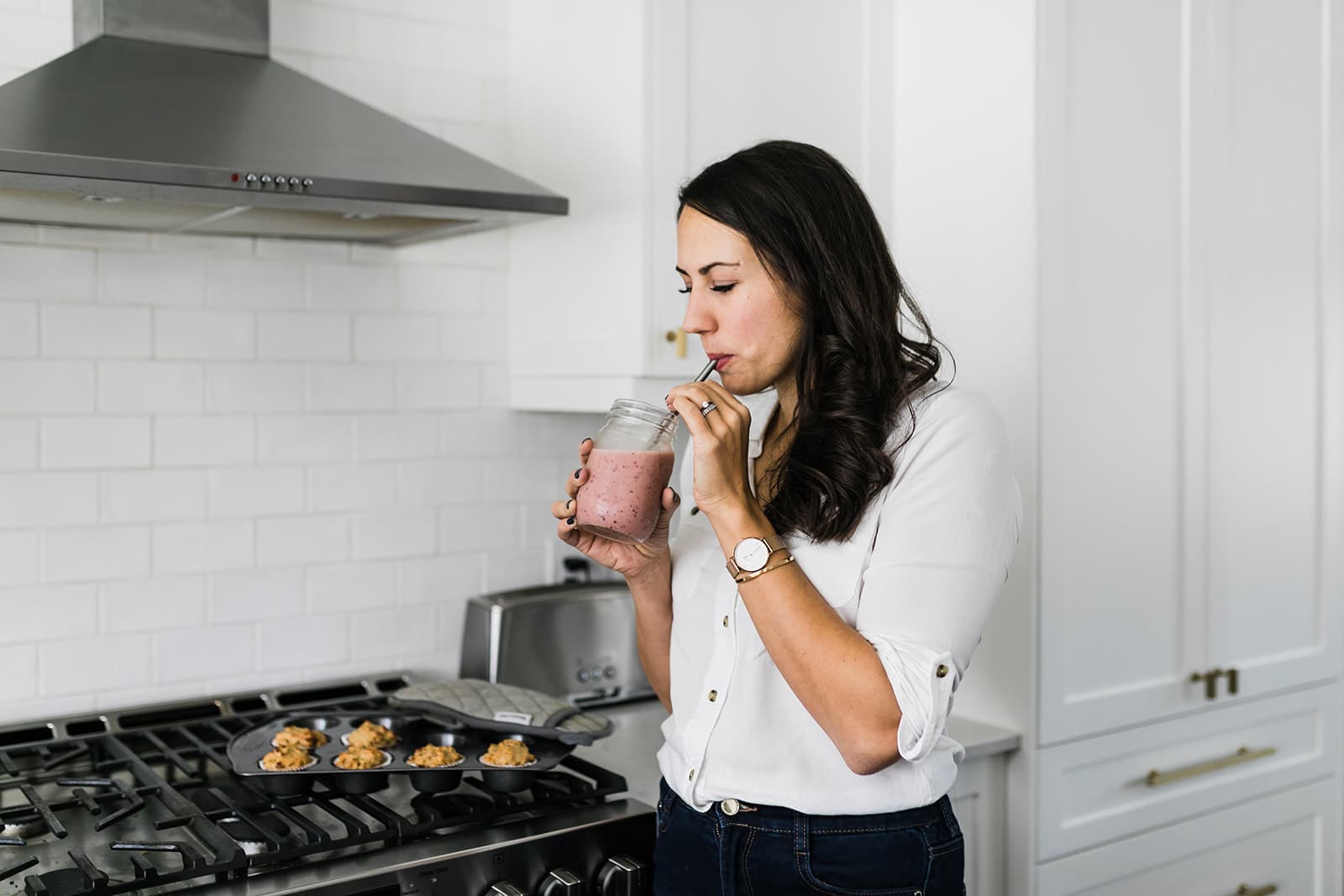 Protein is thermogenic, which means that it increases your metabolism when your body digests it and breaks it down because it has to work harder. The faster your metabolism is running, the more calories you will burn off. But the benefits don't stop there. Plant-based protein helps to increase your lean muscle mass, and the more muscle you carry, the faster your metabolism will run, and again, the more calories you will burn off. Lean muscle requires more calories to maintain than fat, which is why heavily muscled individuals require far more calories on a daily basis than average-sized individuals.
Side effects
Vegan protein powder really doesn't have any side effects but here's a look at some of the most common questions people have about vegan protein side effects:
Why do some vegan protein powders hurt my stomach?
Despite vegan protein powders being extremely healthy and beneficial, some individuals have found that they have experienced stomach pain and discomfort when using plant-based protein sources. When it comes to plant-based protein supplements, you really do get what you pay for in this world, which is why it's so important to choose top quality protein supplements. Cheaper budget vegan protein powders may contain artificial chemicals, stabilizers, thickening agents and preservatives that have been known to cause digestive distress and discomfort. On top of that, some of them are also naturally higher in fiber than others, and even though fiber is extremely good for us, in large quantities, it has been known to cause bloating and have laxative effects, so just bear that in mind. Ideally, when you buy a vegan protein powder, you want one that is good quality, and is as natural as possible.
Does plant-based protein cause gas and bloating?
Again, this will depend on the overall quality of the protein that you purchased. If you purchase a cheap vegan protein powder that is loaded full of filler ingredients and preservatives, it will likely not digest as well as a natural plant-based protein made from all-natural ingredients. Gas and bloating is certainly possible with vegan protein powders, especially those high in fiber and rich in unnatural ingredients. To avoid these issues, look for a good quality protein and look for a vegan protein powder offering impressive levels of absorption and digestion.
Does vegan protein powder cause acne?
Surprisingly, there is a strong belief that vegan protein powder causes acne. In truth, it is believed that it is other forms of protein powder, I.E whey, that is thought to be responsible for acne. You see, when you consume whey protein, it increases the natural production of a hormone known as IGF-1 or Insulin-like growth factor. This hormone plays a key role in protein synthesis and muscle growth, so of course, you can see why whey protein is so popular in the bodybuilding community. The downside is that this hormone also promotes the production of an oily substance known as sebum, which can cause your pores to become blocked, and therefore suffer with acne. Whey consumption causes a spike in insulin levels, which in turn results in an increase in skin cell productions, natural oil production, and elevated levels of inflammation.
But we're not talking about whey protein, we're in fact talking about vegan protein, so what's the deal? Well, generally speaking, vegan protein is not thought to contribute to acne, unless of course, you use soy protein. As soy may have Estrogenic effects on the body, in theory, it could therefore cause acne breakouts.
Is vegan protein powder good for you?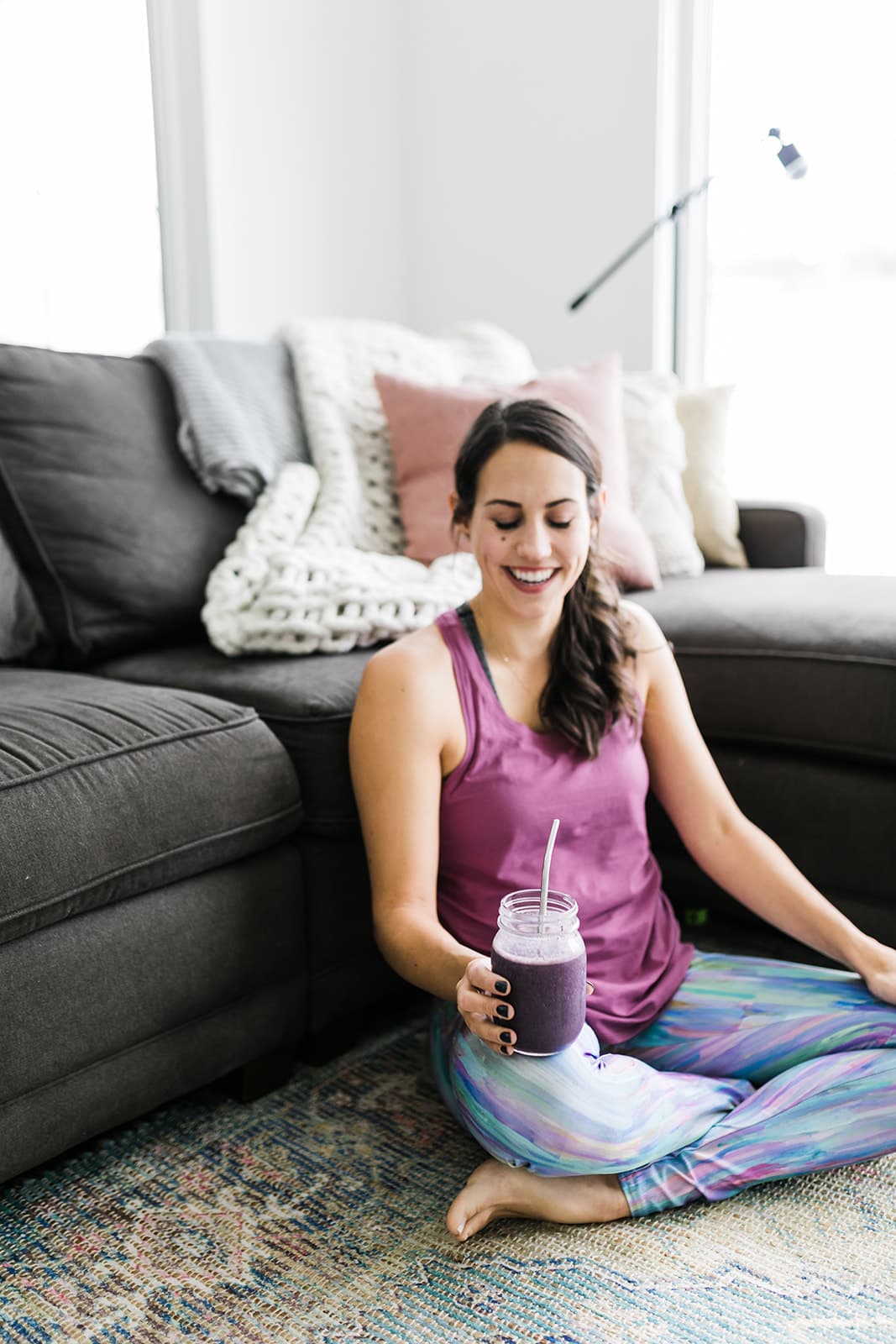 So, when it comes to vegan protein powders, are they really good for you and all they're cracked up to be? Absolutely. For people who follow a plant-based diet, or simply for people looking for a healthy protein supplement and a healthy way of bumping up their protein intakes, vegan protein is ideal.